European seminar with invited speakers of CATMED community
The topic of first Thematic Seminar was: "Non-motorised Transport and Transport Energy efficiency as challenges for road traffic congestion and air quality improvements in the Mediterranean Cities" and hosted three invited key-note speakers representing the CATMED community and one invited speaker representing the University of Seville.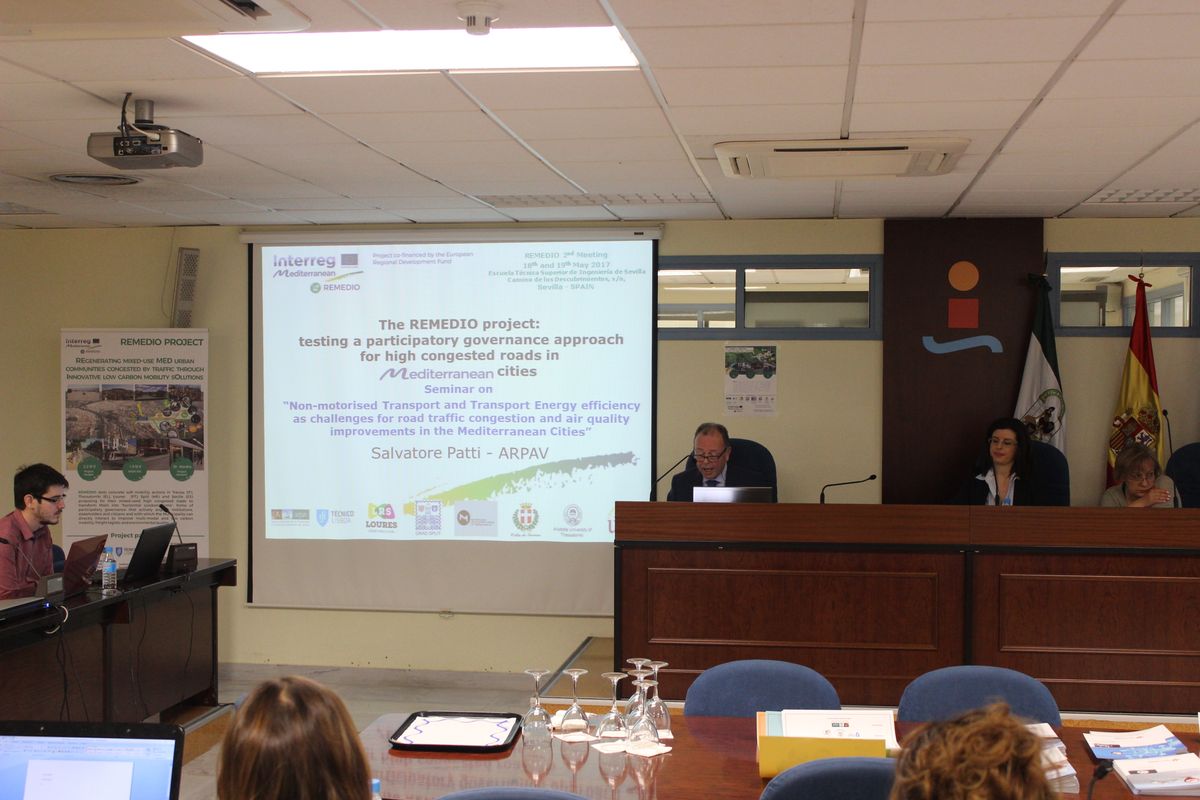 - Salvatore Patti (ARPAV): "The REMEDIO project: testing a participatory governance approach for high congested roads in Mediterranean cities".

- Alfonso Palacios Carrasco (Project Manager of the Urban Environment Observatory – Málaga City Council): "Bringing together the Mediterranean identity and sustainable mobility".

- Francisco Cárdenas (Urban Ecology Agency of Barcelona): "A new model of mobility and public space in Barcelona, based on Superblocks".

- Barbara Poggio (Genoa Municipality): "CATMED Genoa: Green apple and shared solutions for air quality".

- José António Delgado (University of Seville): "Tecnoport, a project for freight logistics in the port of Seville".

29 participants followed the Thematic Seminar that was chaired by Charikleia Meleti and Anastasia Poupkou (AUTH).