MDAT organized an awareness campaign under EMW in Thessaloniki
MDAT was present two days in Thessaloniki International Fair, Friday 15th of September, from 18:00-20:00 and Saturday 16th from 19:00-21:00.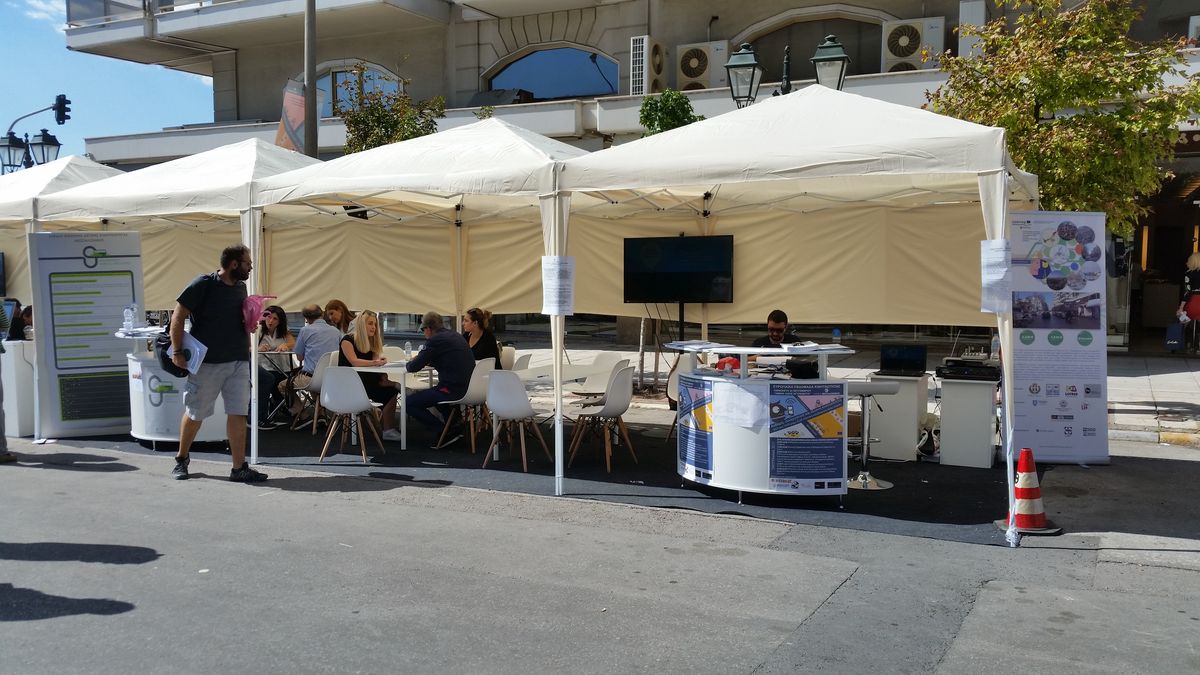 In the first day, the main objective was to inform the citizens about the on-line questionnaire that will ask for their views about the REMEDIO pilot axis, its problems and rank possible solutions. In the second day, Mr Kalogirou C. (CEO of MDAT) presented the REMEDIO project and its interventions in Thessaloniki. Plus, several volunteers where present with tablets assisting the general public that lives, work or moving through the axis to fill the questionnaire. Moreover, leaflets of the project were present in the stand both days, in order to inform the public about "REMEDIO project".