REGENERATING MIXED-USE MED URBAN COMMUNITIES CONGESTED BY TRAFFIC THROUGH INNOVATIVE LOW CARBON MOBILITY SOLUTIONS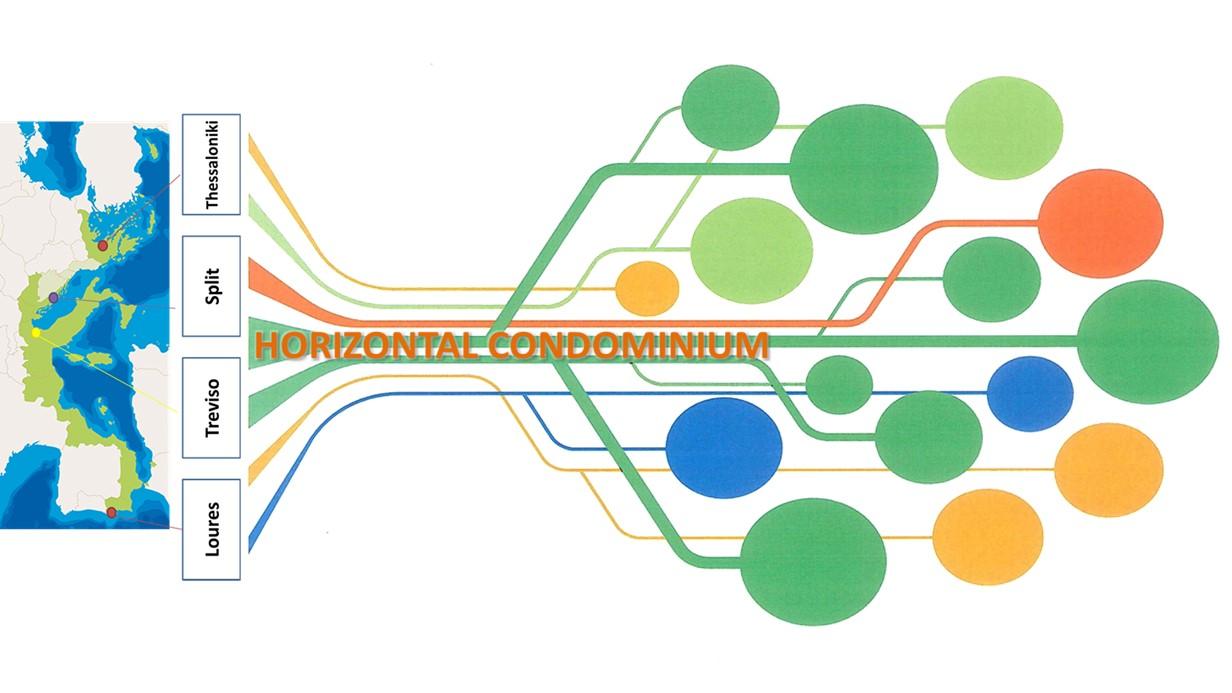 focus
REMEDIO addresses the challenge of the high-density areas surrounding the city centres with commercial and directional roads often suffering from traffic jam to the point of becoming wounds in the connectivity of the wide spread city and elements of additional economic crisis and even social exclusion.
For such congested roads, REMEDIO proposes to transform them into "horizontal condominiums", forms of participatory governance that actively engage institutions, stakeholders and citizens and with which the Municipality can directly interact to improve multi-modal and low carbon mobility, freight logistic and environmental quality.
REMEDIO will also develop an Integrated Modelling Tool to support a transition for a low carbon mobility solution in the Mediterranean region.
REMEDIO in numbers
36
Months of project duration
2.2
Total project's budget (M€)
Find more about our project!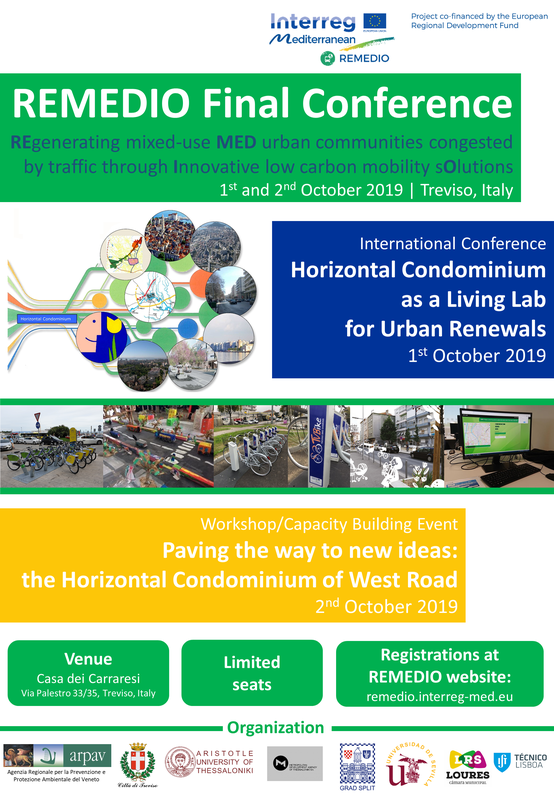 focus
REMEDIO FINAL CONFERENCE
1st and 2nd OCTOBER 2019 | TREVISO, ITALY
A two days event with the International Conference "Horizontal Condominium as a Living Lab for Urban Renewals" and the Workshop/Capacity Building Event "Paving the way to new ideas: the Horizontal Condominium of West Road" to show the actions and impacts of REMEDIO project!
What is Interreg MED REMEDIO?
Get to know more about REMEDIO and its implementation through these videos!
"Redesiging the road together" - REMEDIO spot (TV100) in Greek
REMEDIO solution for Thessaloniki (Greece) - TV100
This video provides information about the implementation of REMEDIO at Thessaloniki, specifically at the axis of Vasilissis Olgas Avenue. Partners of the project explain the solutions of the project that aims to promote the reduction of urban air pollution and the improvement of the traffic conditions of the region.
Video produced by TV100, Camera credits to Vaso Lykourinou, Spyros Kopanos, Sakis Sonis.
Speakers: Chrysostomos Kalogirou (Chief Executive Officer of MDTA), Dimitris Melas (AUTH), Marina Almeida-Silva (IST, REMEDIO Communication Manager).
REMEDIO - "Driving the public bus on the Axis"(TV100)
REMEDIO -"The Eastern horizontal axis - the pedestrian experience"(TV100)
News
Main achievements of our project